It is time once again for our end-of-the-year Pink Promo. Looking "Timeless" has never felt so good to your pocketbook. This is your opportunity to buy  product at a great price and use it throughout 2017. Get the perfect Christmas gift for yourself or a loved one with these fabulous deals. 
Botox $7 a unit (Retail $10-14)
Xeomin $6 a unit (Retail $10-12)
Aids in wrinkle prevention and keeping a smooth appearance.
Purchase requires a minimum of 100 units and can purchase a max of 500 units to use throughout the 2017 calendar year. Product is Transferable.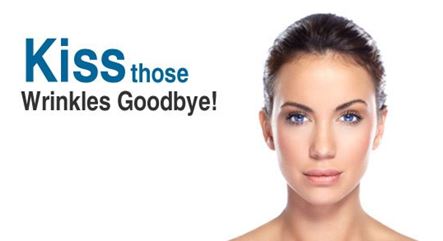 Restylane $275 (Retail $550)
Promotion includes :  Restylane/ Restylane Lyft aka Perlane / Restylane silk 
These fillers all are based on a hyaluronic acid gel that closely resembles the body's own hyaluronic acid. It is long-lasting, but not permanent. Youthful skin is rich in hyaluronic acid.These fillers provide hydration and structure and create natural volume to smooth away the appearance of lines, enhance facial shape, or create fuller LIPS. The effects can last between 6 to 12 months. 
Belotero $225 (Retail $450)
Great for under eyes and those stubborn etched in facial lines and wrinkles, can last 6-8 months
Radiesse $350 (Retail $700)
Radiesse® is the ideal choice for people with very deep smile lines or for facial contouring. This filler is a thick gel composed of bonelike particles that aid in collagen stimulation. The results last approximately one year plus.
Patients requires purchase a minimum of 2 syringes and maximum of 10 syringes to use throughout the 2017 calendar year. Product is Transferable.   
Payment must be made during office hours   
MON- NOV 21 10am-5pm
TUES-WEDNESDAY- NOV 22-23 9am-4pm
Payments accepted: CASH or Cash Equivalent(personal check,money order, cashier's check) 
***NO CREDIT CARDS or FINANCING

Have a great day!
Timeless Plastic Surgery