Valentine's Day is here and love is in the air! Florists are busy creating beautiful gifts, while chocolate candies and sweet cards fill the store isles. Of course everyone loves receiving a traditional Valentine's Day gift, but why not try something a little different this year?
Give a gift that will last much longer than flowers and certainly longer than the chocolates that are sure to disappear in a minutes time...Give the lifelong gift of a gorgeous smile!!! 
What better way to say, "I love you," than to call Sawrie Orthodontics and set up a free evaluation for braces?! We love changing our patients lives with the gift of a beautiful, healthy smile!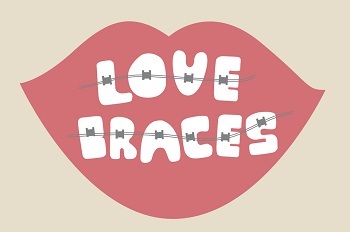 ---
 Join us on Social Media! 
We love sharing our patient success stories, as well as promoting some awesome contests and fun giveaways! 
Stay tuned for a fun, Spring social media contest coming your way soon! 
In the mean time, stop by the Gunbarrel or Signal Mountain office to guess how many candy hearts are in the jar! You could be the lucky winner of a $25 Amazon gift card!!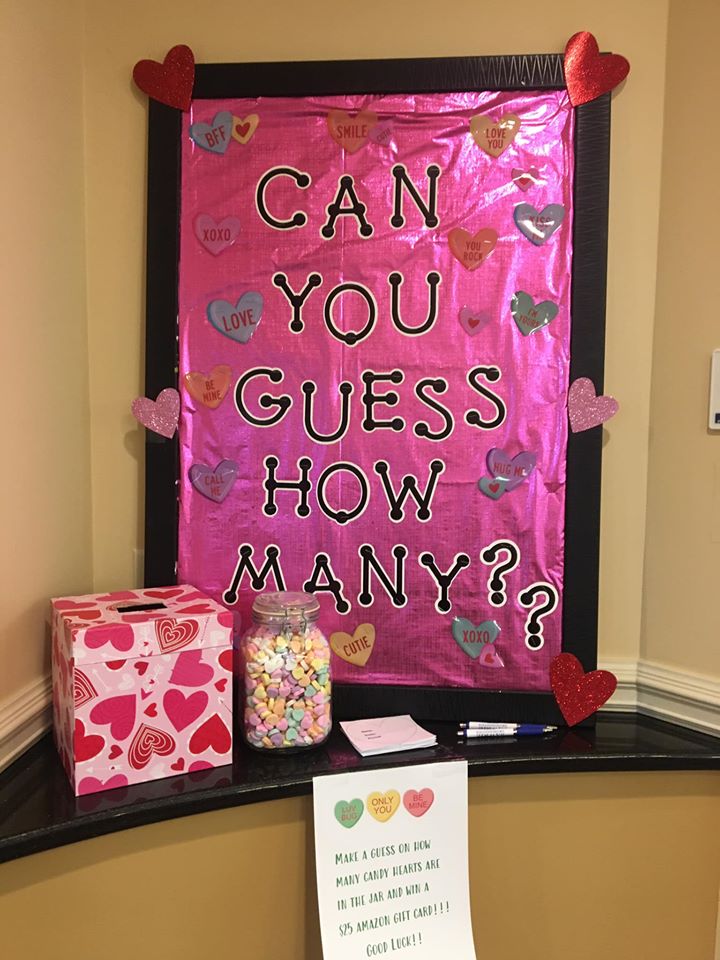 ---

Let's face it, Valentine's Day is alllll about some delicious sweets! Here are some braces-friendly dessert recipes that are sure to be enjoyed by all of your loved ones! Just remember to brush and floss your teeth after all of these yummy sweet treats.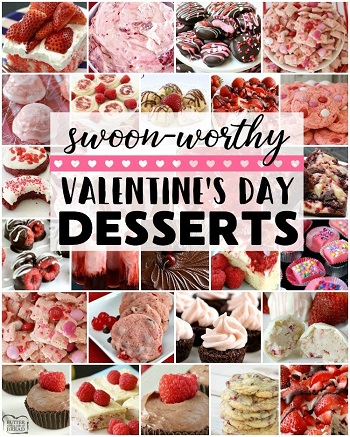 Red Velvet Cheesecake Bites

Recipe Courtesy of:

https://www.delish.com/cooking/recipe-ideas/recipes/a45228/red-velvet-cheesecake-bites-recipe/

Covered in red velvet cake crumbs, these sweet cheesecake balls are the perfect small bite for any holiday party. 

 

1 

box red velvet cake mix, plus ingredients called for on box

2 

(8-oz.) blocks cream cheese, softened 

1 tsp. 

pure vanilla extract

 

Preheat oven to 350º and line a muffin pan with cupcake liners. Prepare red velvet cake batter according to box directions. Divide batter among liners and bake until a toothpick inserted in the center comes out clean, 18 to 20 minutes. Let cool completely. Break 4 cupcakes into small crumbs. Save remaining cakes for another use.
In a large bowl using a hand mixer, beat cream cheese and powdered sugar until light and fluffy. Add heavy cream and vanilla and beat until stiff peaks form. 
Line a large baking sheet with parchment. Using a small cookie scoop, scoop cream cheese mixture into balls and place on prepared baking sheet. Transfer to the freezer to chill, 1 hour.
Roll balls in red velvet cake crumbs until fully coated, then return to prepared baking sheet. Refrigerate until ready to serve. 

Strawberry Shortcake Fudge

Recipe Courtesy of:

https://www.delish.com/cooking/recipe-ideas/a22076143/strawberry-shortcake-fudge-recipe/

How do you make fudge taste like strawberry shortcake? Easy! Simply stir in some Jell-O mix. It may sound cray, but it works wonderfully.

 

3 1/2 c. 

white chocolate chips

1 

(14-oz.) can sweetened condensed milk

2 tbsp. 

strawberry Jell-O powder

1 tsp. 

pure vanilla extract

Pinch kosher salt

1 1/2 c. marshmallow crème

10 

-14 drops pink food coloring

3/4 c. 

crushed Nilla wafers, for garnish

Pink sanding sugar, for garnish

 

 

Line a square (8"-x-8" or 9"-x-9") baking pan with parchment paper then spray with cooking spray.
In a small saucepan over medium heat, combine white chocolate chips, sweetened condensed milk, strawberry Jell-O powder, butter, vanilla, and salt. Cook, stirring often, until melted and smooth. 
Reduce heat to medium-low and add marshmallow fluff and food coloring. Stir until melted. 
Remove from heat and immediately pour half into the prepared pan. Arrange a single layer of Nilla wafers on top of the fudge and pour remaining fudge over top. Sprinkle with crushed wafers and pink sprinkles. 
Refrigerate until firm, 2 to 3 hours, then slice into squares.

Cookie Dough Hearts

Recipe Courtesy of:

https://www.delish.com/cooking/recipe-ideas/recipes/a58071/cookie-dough-hearts-recipe/

The type of heart your Valentine is truly looking for!

FOR THE COOKIE DOUGH

1/2 c. 

(1 stick) butter, softened

2 tsp. 

pure vanilla extract

2/3 c. 

mini chocolate chips

FOR THE CHOCOLATE SHELL

1 1/2 c. 

chocolate chips, melted

2 tbsp. 

coconut oil

White cookie icing

 

Line an 8"-x-8" baking dish with parchment paper. In a large bowl using a hand mixer (or in the bowl of a stand mixer), beat butter, sugars, milk, and vanilla until light and fluffy. Add almond flour and salt and mix until well combined, then stir in chocolate chips.
Press cookie dough mixture into parchment paper–lined baking dish and refrigerate until firm, about 1 hour.
Line a large baking sheet with parchment paper and place a wire rack on top. Use a heart-shaped cookie cutter to cut out hearts then transfer to the wire rack. Freeze for 20 minutes.
In a medium bowl, stir together melted chocolate and coconut oil. Use a fork to gently dip the hearts in the chocolate mixture, one at a time. Place on wire rack then return to freezer for 10 minutes.
Pipe desired design onto hearts with cookie icing.
---
Looking to know more about braces?! Here is a bit more info on what may be used for your orthodontic treatment.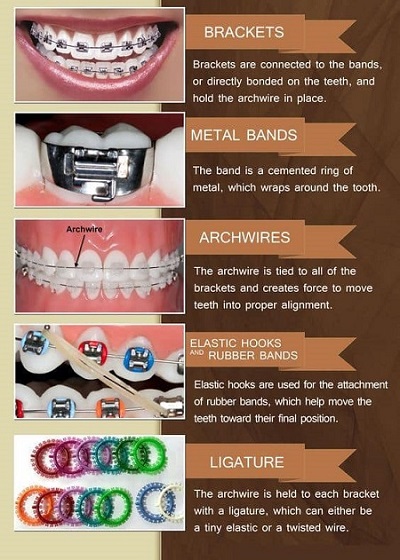 Remember, Sawrie Orthodontics uses the Damon System braces... you can expect the best treatment available with Sawrie Orthodontics!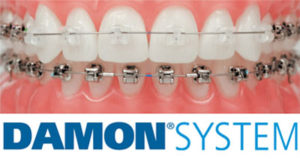 Damon braces provide you with a more comfortable alternative to the traditional style of metal braces, making your treatment a more pleasant one. For more information on Damon braces, and to find out if they are right for you, call Sawrie Orthodontics today at (423) 624-8217.
---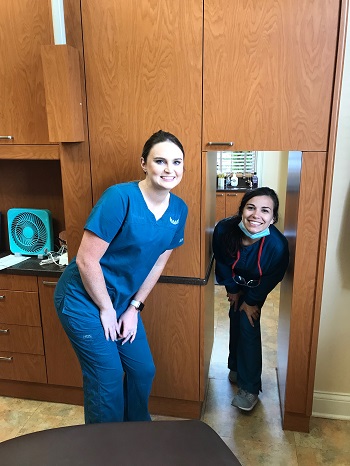 Orthodontic Myth Busters 
We're here to set the record straight! (Get it?! ... straight!) 
MYTH:
My teeth will move rapidly and will be straight within a week or so after getting my braces on. 


FACT:
Hold on! It may take time for you to see a change in your teeth. We want to ensure your teeth move at a safe rate...this will help reduce pain, while allowing us to closely monitor all aspects of your smile. Dr. Daniel and his team will create a treatment plan that is individually tailored to meet your needs and create a smile that is not only beautiful, but is healthy too! 
---
Thank you for all the care you give and share with us as our patient.
Have a Happy Valentine's Day!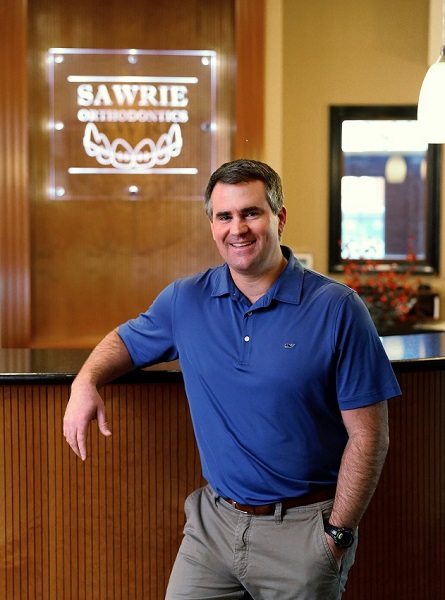 Established in 1970, Sawrie Orthodontics was started by Dr. Stephen Sawrie. Today, led by Board Certified Orthodontist, Dr. Daniel Sawrie, DDS, the Sawrie Orthodontics team continues the family tradition of top-notch orthodontic care for families in the Chattanooga area. We offer a wide range of treatment options to meet the needs and desires of each patient.