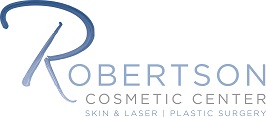 Dear ,
The New Year is always a time for self reflection and resolutions. Make yourself a priority in 2019 and invest in looking and feeling your best. RCC is starting 2019 out with a bang and quite possibly the biggest filler deal we've ever had! In addition, the new year is a great time to acquaint you with all of our newest additions. We hope to see you soon! 
Dr. Kevin Robertson and the entire RCC Team
New year, new faces!
Our growth in the past year is undeniable and there's no signs of us slowing down. In fact, with the upcoming move and expansion of our new Sun Prairie location, you're sure to see even more new faces in both locations. With an overdue shout out to our newbies, here are the newest additions to the RCC team!
| | |
| --- | --- |
| | Chas joined RCC in October of 2018. A quick study, she has been a Certified Laser Technician and Aesthetician since 2007. Joining us almost 8 months pregnant, Chas helped our front team in Middleton until she left us in December for a short maternity leave. She will return in the coming months and study under our lead Aesthetician, Jessie, to acquaint herself with the Robertson way. Chas will likely begin taking patients in the spring!  |
| | |
| --- | --- |
| | Emily also joined our team in October of 2018. With a home base in our Middleton location, Emily joins our front team as a Clinic Coordinator. Tasked with one of the toughest seats in the house, she has learned the ropes incredibly quickly and is loving every minute of the crazy busy Middleton life.   |
| | |
| --- | --- |
| | Rounding our October of 2018, Dana joined our expanding Sun Prairie team, as our second Nurse Injector! A much needed addition, she has been studying under Carlie, Kristi and Dr. Robertson himself. Leaving her nursing career at the VA behind her, shes hitting the ground of aesthetics running. Already accepting patients for Botox and filler, Dana will also help with overflow chemical peels in our Sun Prairie location! |
| | |
| --- | --- |
| | Finally, just to make things interesting, we thought we'd bring on another Emily! Emily couldn't have come to us at a better time and joined the team right at the beginning of December 2018. With over 3 years of injecting experience, she has been a fast study under Kristi and Dr. Robertson. Just putting finishing touches on her Robertson training, she will soon be accepting patients for Botox and fillers in our Middleton location.  |
Rcc's very own Youth Boost!

Tired of looking tired? You've been busting it like Cinderella, but look like Sleeping Beauty with this amazing combo! Everyone feels over extended in life but don't let that wear on your face. The RCC Youth Boost brightens the eyes, lifts the cheeks and promises to give you that confidence boost and recharge you've been looking for. 
How does it work? 
Come in for your first treatment...
Purchase: Cheek filler + Sculptra to the temples
Receive: Tear trough filler FREE. Instant results! 
Then: Come in for your second treatment at least 4 weeks later and receive a second Sculptra treatment to the temples FREE! 
Take years off your face with this amazing bundle that lasts up to 18 months! Plus build up and maintain your results with a FREE Total Eye 3-in-1 Renewal Therapy from Colorescience, all for only $1550!!!!!!
Call now to score this deal that's almost too good to be true for only $1550, valued at $2200!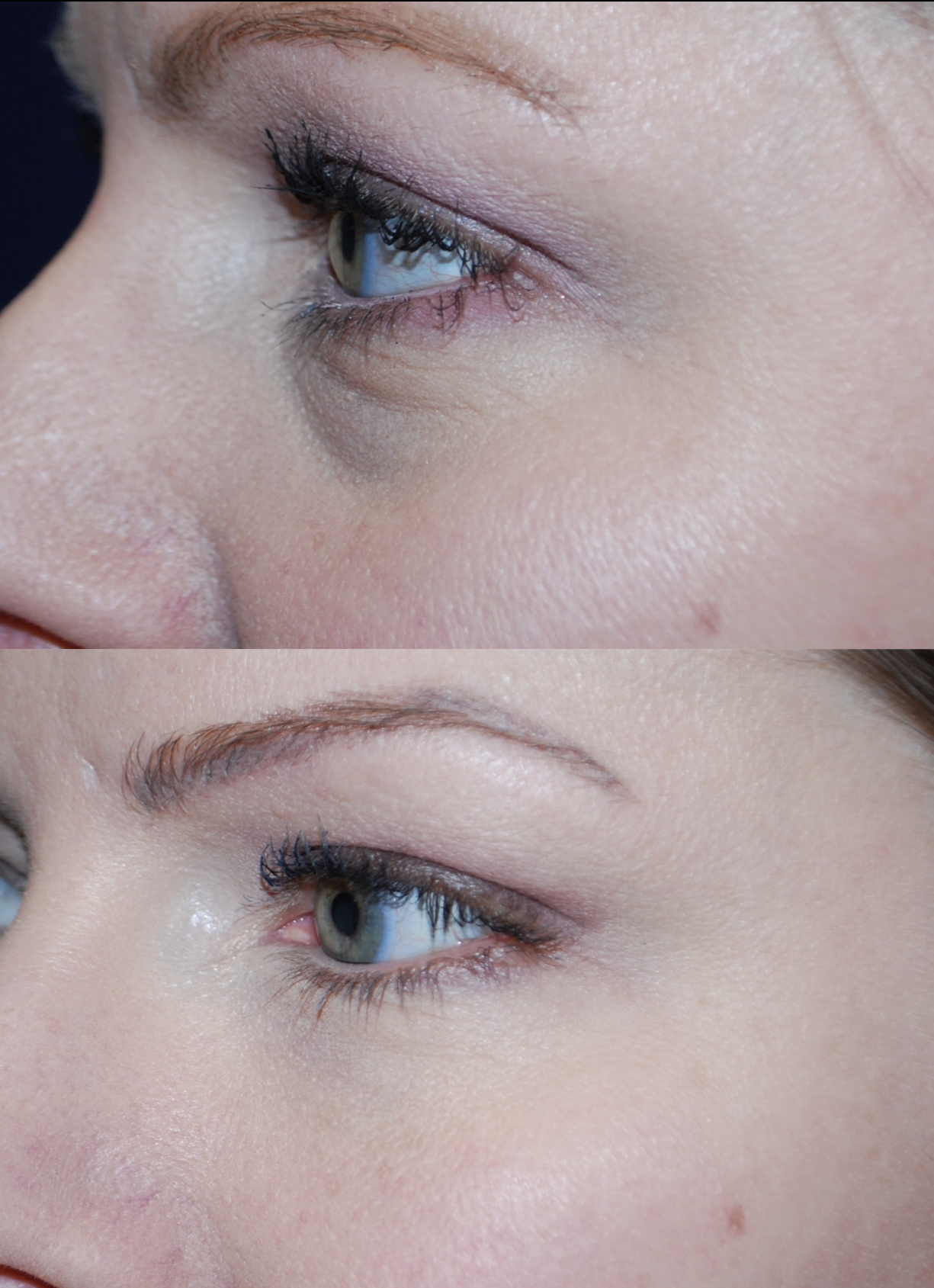 RCC Patient treated with Restylane to the under eyes. 
---
Save $20 ON LATISSE!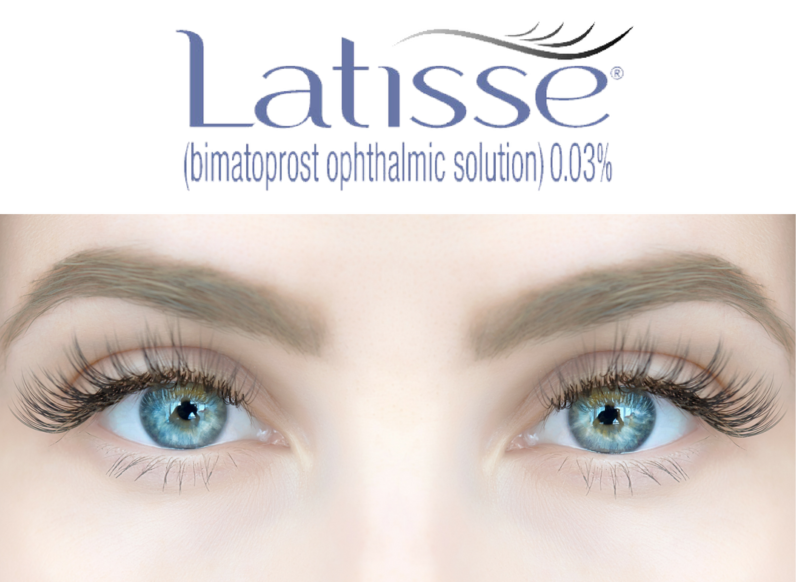 Don't miss out on $20! If you're already a loyal Latisse user, or you've always wanted to give it a try, now is the perfect time. Latisse is your lashes, only better. Get the best, thickest, longest, darkest natural lashes with Latisse! No glue, no re-touches, no costly appointments. Stop in today and receive 15% OFF with your VIP Rewards status and $20 OFF while supplies last. 
---
Now Trending...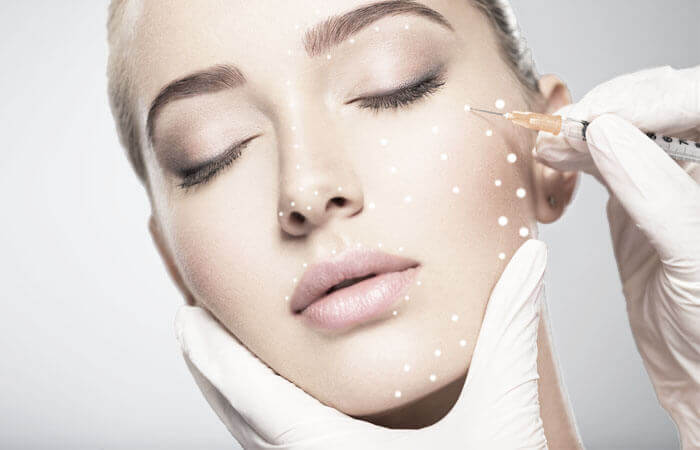 Youth Infusion What is this?! Big for 2019, this is an advanced Botox technique that was developed to treat fine lines, wrinkles, pore size, oil production, and in some cases even acne! Youth Infusion, or "Baby Botox" as it's known in Hollywood, is a highly diluted version of Botox that is mixed with additional skin treating agents. This blend is then injected in very small doses superficially into areas of the face such as the jawline, under-eye area, and cheeks as well as the neck. This new technique is perfect for someone who just wants to dabble with Botox and may not be ready for a full blown treatment, or for someone who is looking for overall rejuvenation of the face.  
Youth Infusion injections cause your sweat glands, as well as your oil glands to shrink and visibly reduce pore size to result in skin that is smoother, clearer, and less oily. Another great benefit of the Youth Infusion treatment is eliminating the possibility of the "frozen" look that can sometimes accompany traditional Botox. Since the injections are made superficially instead of into the facial muscles, our Youth Infusion treatment does not cause the loss of movement to the muscles that are treated. Overall, you will have a chiseled, pore-less and powdered look anytime of the day, NO FILTER NEEDED! 
Just like traditional Botox, our Youth Infusion is completely customized and pricing requires an in-person consultation to appropriately determine your needs and cost. Ask one of our Aesthetic Nurse Injectors at your next visit about getting infused!
---
STAFF spotlight
| | |
| --- | --- |
| | Meet Laura! Laura is one of our Clinic Coordinator extraordinaires in our Middleton office and will already be celebrating her 1 year RCC anniversary in February! With oodles of previous restaurant and retail experience, Laura was the perfect addition to our front team. Her bubbly and outgoing personality plus eagerness to jump in have helped her fold right into the RCC family. Perhaps you've talked to her on the phones or she's helped you with your most recent skincare purchase. Either way, Laura is an essential part of our front line. In her spare time, if a mom of three ever gets any spare time, Laura is also a freelance make up artist and works with bridal parties most free weekends. In addition, she is also an avid snowboarder and instructor. Her other hidden talents include playing the mandolin and banjo! Be sure to say hi to Laura next time you stop into Middleton. |
Robertson Cosmetic Center

Don't forget to follow us on FaceBook and Instagram for all sorts of tips, tricks, specials and giveaways! 

8391 Greenway Blvd Ste 200

Middleton 53562

608-836-4044

Tiffany@rccmd.com