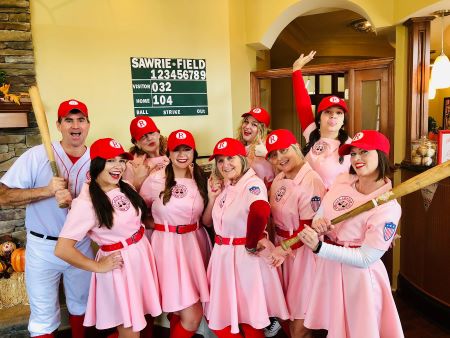 ---
Getting to Know Skylar Heyworth!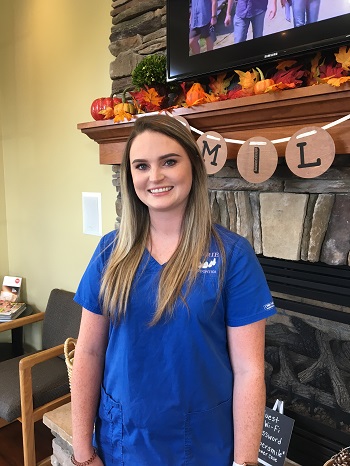 We are so happy to have Skylar Heyworth as an Orthodontic Assistant!

 

Skylar joined the Sawrie team in May 2019 and is a great asset to our group.

 

She works on scans, sterilizations, bandings, check-ups, adjustments and debandings. She also helps with retainer checks. 

"I absolutely love the people here! I previously knew Jana and Nikki before coming here and they are such great friends and co-workers," Skylar explains. 

"I think Dr. Daniel is great! He is so caring working with patients and he really takes the time to get to know everyone. He offers a different kind of care that is so beneficial to the patients," Skylar says. 

As many of our staff have stated, Skylar agrees that it's one big family here. "Everyone up front is so welcoming... always so nice and happy. It's a great place to work," exclaims Skylar. 

Skylar explains that the best part of her job is to see the confidence boost in patients when they become happy with their smile! 

 

Skylar is from Dalton, Georgia and is engaged to Joseph Ellison.

They are getting married on September 12, 2020 and are enjoying planning their wedding!

Joseph and Skylar met when they were freshmen at Coahulla Creek High School and are high school sweethearts.

Skylar enjoys golfing with Joseph, going fishing and they travel to Gatlinburg every month. They love spending time with family and friends!  
We are so happy to have Skylar as part of the Sawrie Orthodontics team!!  
---
 Join us on Social Media! 
We love sharing our patient success stories, as well as promoting some awesome contests and fun giveaways! 
Get creative!! We're looking for someone to design the new Sawrie Orthodontics t-shirts!!
It could be you - send in your best artwork to Lindsay.sawrieortho@gmail.com!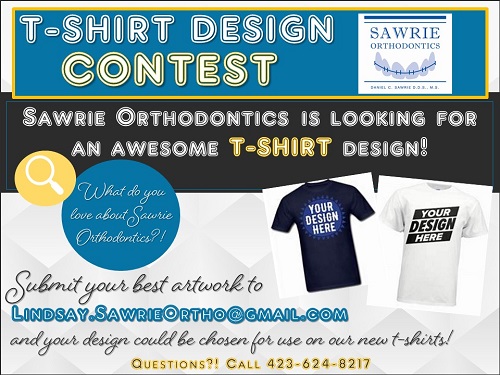 Stop by the Gunbarrel or Signal Mountain office to participate in a fun Halloween contest! Guess how many Rotten Witches Teeth are in the jar... the closest guess will win a Learning Express Toy Store Gift Card!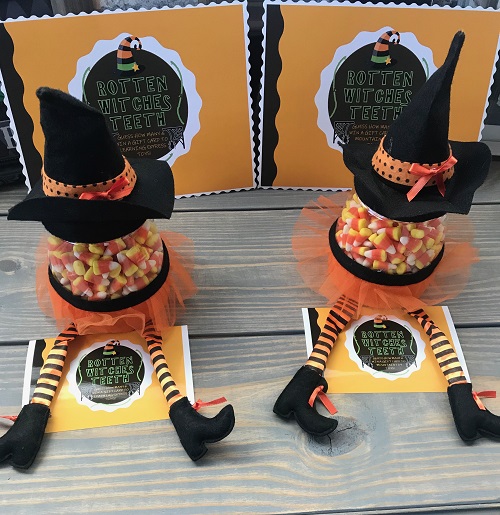 ---
Halloween Layered Dip

Recipe Courtesy of Hannah Williams

https://tasty.co/recipe/halloween-layered-dip

 

16 oz refried bean, 1 can

lettuce
tomato
tortilla chips, to serve

In a bowl, mix the beans and salsa.
Put the sour cream in a plastic bag. Cut off the end of one corner of the bag.
Spread the bean mixture onto a plate. Spread guacamole over the beans.
Pipe out a bulls eye pattern of sour cream over the guacamole.
Run a toothpick through the sour cream from the center outward, until it looks like a spiderweb.
Garnish with lettuce, chopped tomatoes, and black olives. Serve with tortilla chips.
Enjoy!

Mummy Pizzas

Recipe Courtesy of Becca Heyes

https://www.brit.co/mummy-pizzas/

Halloween is one of the only times of year when you can get really silly with your food — and nobody minds if your Halloween food resembles the most gruesome things imaginable. Whether you're making healthy snacks or indulgent desserts, as long as your creations resemble monsters, vampires or witches, they'll be a hit. Here, I took my favorite food in the world (pizza, obviously!) and Halloween-ified it by turning it into a creepy, withered mummy — which is somehow a bit gross and completely delicious at the same time!

Ingredients:
 Makes 4

— 2 ciabatta rolls (or similar rectangular rolls)

— 4 Tablespoons sun-dried tomato pesto or pizza sauce

— 1 cup grated mozzarella cheese

— 2 small zucchinis

— 4 black olives

Instructions:

1. Cut the bread rolls in half and spread each piece with sun-dried tomato pesto or pizza sauce.

2. Sprinkle each piece with grated cheese.

3. Use a vegetable peeler to cut the zucchinis into thin ribbons and lay them across the rolls at different angles.

4. Cut two slices out of each black olive and position them to become the mummy's eyes.

5. Place the four pizzas on a baking tray and cook at 375 degrees Fahrenheit for around 20 minutes, until the cheese has melted and the zucchini slices have wrinkled.

 

 

As you can see, these mummy pizzas are seriously easy to make! They're just the thing to make this Halloween if you want to get involved in the fun but you're not the most confident cook. Nobody will care how easy they were to make when they're tucking into their own little cheesy pizza.

 

Pie dough just makes me happy. It's such fun to work with whether you make it homemade or buy your favorite prepackaged brand. You can use cookie cutters to turn it into fun shapes and fill it with an unlimited variety of fillings from savory to sweet.

Even better than the final product, though, is making them with your kids. These Pumpkin Pie Pop Tarts are simple to make, don't use a ton of ingredients and bake up to a golden perfection for Halloween or really any time. 

Pumpkin Pie Pop Tarts

Recipe Courtesy of Weelicious 

https://weelicious.com/pumpkin-pie-pop-tarts-the-easiest-halloween-recipe/

Ingredients

1/2 cup pumpkin puree
2 tablespoons brown sugar
1/4 teaspoon pumpkin pie spice
1 recipe pie dough, recipe linked below

 

Directions

1. Preheat the oven to 400 degrees F. Line a large baking sheet with parchment paper or a silpat mat.

2. In a small bowl, combine the pumpkin puree, brown sugar and pumpkin pie spice.

3. On a lightly floured surface, roll out the pie dough to 1/4-inch thick. Use a pumpkin cookie cutter to cut out about 20 pumpkin shapes. Use a paring knife to cut-out pumpkin faces in half of the pumpkin shapes.

4. Place one pumpkin (without any cut-outs) on a floured surface and place a heaping teaspoon of filling in the center. Use a spoon to spread the filling almost to the edges. Lightly dip your finger into water and rub the edge of the pumpkin dough shape with the water. Top with a cut-out pumpkin and lightly press the edges together to seal. Repeat with the remaining shapes and filling.

5. Place the tarts on your prepared baking sheet. Bake for 18 minutes, or until golden brown.

 

Dracula Dentures

Recipe Courtesy of Lauren Miyashiro

https://www.delish.com/cooking/recipe-ideas/recipes/a55668/dracula-dentures-recipe/

 

1 

tube chocolate chip cookie dough

red food coloring

mini marshmallows

slivered almonds

 

 

Preheat oven to 350°. Line two large baking sheets with parchment paper. Roll cookie dough into 1 ½" balls and place on baking sheets. Bake until golden, about 12 minutes. Let cool completely then cut in half.
Add a few drops of red food coloring into vanilla frosting and stir until smooth. Spread a thin layer of red frosting onto each cookie half.
Place mini marshmallows around the round edges of half of the halves. Place the remaining halves on top, then stick a slivered almond on each side to create fangs.

 
---
Orthodontic Myth Busters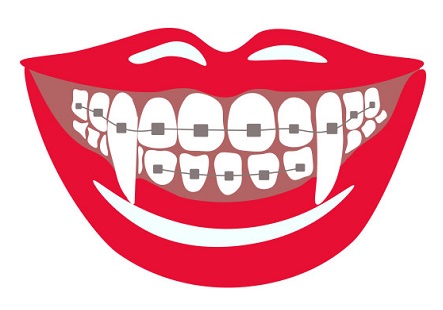 MYTH:

Having braces will ruin my Halloween! 

FACT:

Of course this is NOT true!!! 

You can enjoy dressing up for Halloween and indulging in lots of sweet treats with your friends and family! (Just remember to brush and floss after enjoying your treats!) 

Here are a few safe treats to enjoy:

Chocolate- Avoid chocolate with nuts, hard caramel or if it's frozen.

Cookies 

Soft candies such as Smarties... you can have hard candy as long as you don't bite into it. 

Just avoid the sticky, hard candies and treats... you can always have a candy swap with your friends to help have braces-friendly treats! Enjoy!! 
---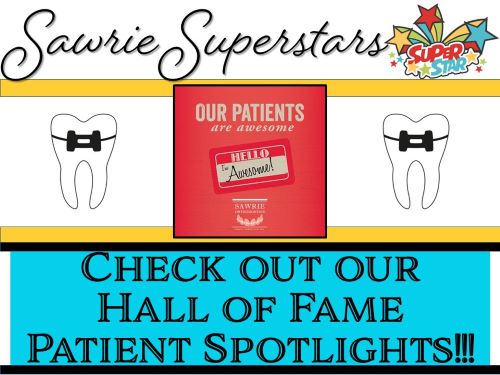 Robert Bush, V

When I grow up, I would like to be a Fashion Designer. 

My favorite hobby is running track.

My favorite subject is math. 

One fun thing people don't know about me is that I do not like chocolate milk. 

I attend East Brainerd Elementary. 

"The staff at Sawrie Orthodontics are all very helpful and friendly!"
 Do you know someone who would like to be featured as one of our Sawrie Superstars?!
If so, email Lindsay.sawrieortho@gmail.com! 
---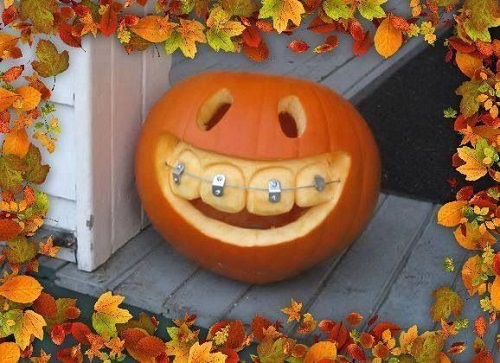 We hope you enjoy some cute pictures of Dr. Daniel and his kids at Halloween! 
---
Established in 1970, Sawrie Orthodontics was started by Dr. Stephen Sawrie. Today, led by Board Certified Orthodontist, Dr. Daniel Sawrie, DDS, the Sawrie Orthodontics team continues the family tradition of top-notch orthodontic care for families in the Chattanooga area. We offer a wide range of treatment options to meet the needs and desires of each patient.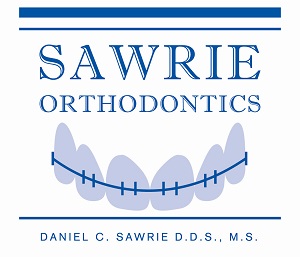 SAWRIE ORTHODONTICS

| 1612 GUNBARREL ROAD, SUITE 100 -  CHATTANOOGA, TN 37421 |
| 1229 TAFT HIGHWAY -  SIGNAL MOUNTAIN, TN 37377 |
| SAWRIEAPPTREMIND@GMAIL.COM | 423-624-8217 |