January 2020 
 The Sawrie Orthodontics team's top priority is to provide patients with the highest quality orthodontic care in a family-based, gentle environment. We are at the forefront in orthodontic technical advances, utilizing the most efficient and cosmetically attractive appliances available.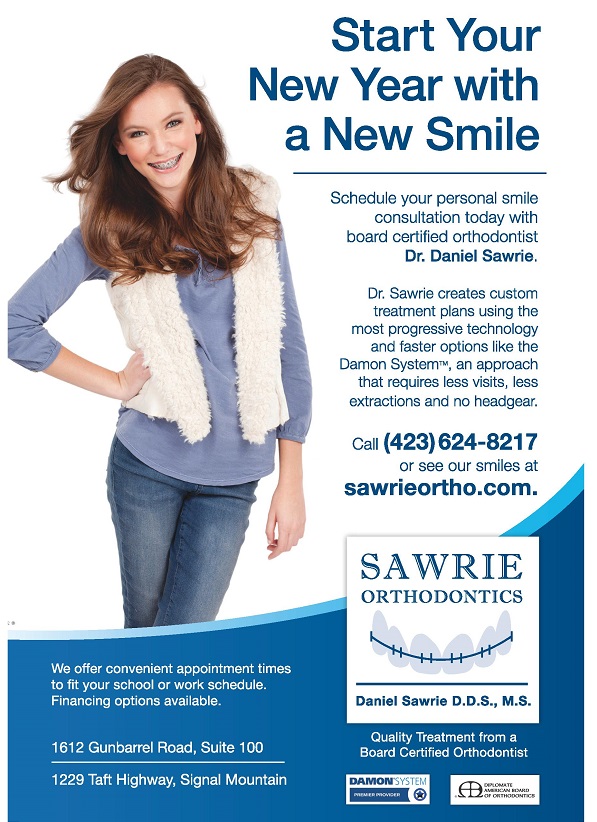 ---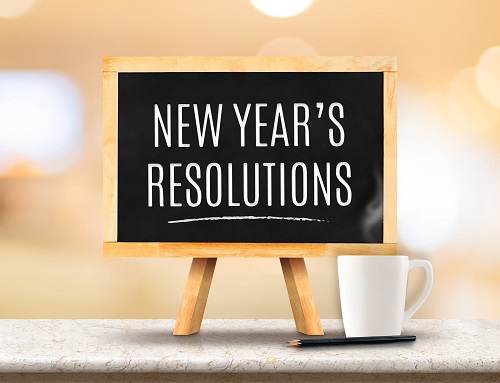 The ancient Babylonians are said to have been the first people to make New Year's resolutions, some 4,000 years ago. They were also the first to hold recorded celebrations in honor of the new year—though for them the year began not in January but in mid-March, when the crops were planted. During a massive 12-day religious festival known as Akitu, the Babylonians crowned a new king or reaffirmed their loyalty to the reigning king. They also made promises to the gods to pay their debts and return any objects they had borrowed. These promises could be considered the forerunners of our New Year's resolutions. If the Babylonians kept to their word, their (pagan) gods would bestow favor on them for the coming year. If not, they would fall out of the gods' favor—a place no one wanted to be.
A similar practice occurred in ancient Rome, after the reform-minded emperor Julius Caesar tinkered with the calendar and established January 1 as the beginning of the new year circa 46 B.C. Named for Janus, the two-faced god whose spirit inhabited doorways and arches, January had special significance for the Romans. Believing that Janus symbolically looked backwards into the previous year and ahead into the future, the Romans offered sacrifices to the deity and made promises of good conduct for the coming year.
For early Christians, the first day of the new year became the traditional occasion for thinking about one's past mistakes and resolving to do and be better in the future. In 1740, the English clergyman John Wesley, founder of Methodism, created the Covenant Renewal Service, most commonly held on New Year's Eve or New Year's Day. Also known as known as watch night services, they included readings from Scriptures and hymn singing, and served as a spiritual alternative to the raucous celebrations normally held to celebrate the coming of the new year. Now popular within evangelical Protestant churches, especially African-American denominations and congregations, watch night services held on New Year's Eve are often spent praying and making resolutions for the coming year.
Despite the tradition's religious roots, New Year's resolutions today are a mostly secular practice. Instead of making promises to the gods, most people make resolutions only to themselves, and focus purely on self-improvement (which may explain why such resolutions seem so hard to follow through on). According to recent research, while as many as 45 percent of Americans say they usually make New Year's resolutions, only 8 percent are successful in achieving their goals. But that dismal record probably won't stop people from making resolutions anytime soon—after all, we've had about 4,000 years of practice.
 Article Courtesy of: https://www.history.com/news/the-history-of-new-years-resolutions 
| | |
| --- | --- |
| Now that you know the history of New Year's Resolutions, check out ours for 2020!!  |   |
Dr. Daniel Sawrie, DDS,
Board Certified Orthodontist

My New Year's Resolution is to give more of my time to other people. I would love to do more volunteer work and get involved in community service projects.

Cathy Forrester
Treatment Coordinator

My New Year's Resolution is to try to be the best person that I can be. To be more loving & kind to those people God puts in my path. To be the hands and feet of Christ.

Stephanie Middlebrooks
Patient Care Coordinator

I usually don't do resolutions, but I always strive to be a better person, wife, mother, daughter, sister and friend than the year before.

Lori Otting
Clinical Supervisor

My New Year's Resolution is to  travel more!

 

Katherine Hawkins
Central Sterilization Coordinator

My New Years Resolution is to eat healthier and loose some weight. And to spend more quality time with my family. 

Jana Townson
Clinical Technician

My New Year's Resolution is to make more time with my family.

Nikki Satterfield
Clinical Technician

My New Year's Resolution is to get through chemo as best as I can work on being a healthier person.

Skyler Heyworth
Clinical Technician

My New Year's Resolution is to live a healthier lifestyle and  finish building our forever home.
---
 Join us on Social Media! 
We love sharing our patient success stories, as well as promoting some awesome contests and fun giveaways! 
Check out some of our patients and their beautiful smiles!!! 
Get creative!! We're looking for someone to design the new Sawrie Orthodontics t-shirts!! It could be you- send in your best artwork to Lindsay.SawrieOrtho@gmail.com!
---
It's January and you know what that means! It's time to eat healthier and shed those unwanted extra holiday pounds. But, don't worry, you can still have delicious food options that are braces-friendly! Enjoy!!  
 

2 tbsp. 

extra-virgin olive oil

kosher salt

Freshly ground black pepper

2 c. 

cherry tomatoes, halved

1 c. 

mozzarella balls, quartered if large

1/4 c. 

fresh basil leaves

2 tbsp. 

balsamic vinegar

Using a spiralizer, create zoodles out of zucchini.
Add zoodles to a large bowl, toss with olive oil and season with salt and pepper. Let marinate 15 minutes.
Add tomatoes, mozzarella and basil to zoodles and toss until combined.
Drizzle with balsamic and serve.

For tilapia



2 tbsp. 

packed brown sugar

1 tsp. 

freshly ground black pepper

2 tbsp. 

extra-virgin olive oil

 

For avocado salsa

 

2 tbsp. 

extra-virgin olive oil

Juice of 1 lime

Kosher salt

Freshly ground black pepper 

 

In a small bowl, combine brown sugar and spices. Rub spice mix all over tilapia. 
In a large cast-iron skillet over medium heat, heat oil. Add tilapia and cook until crust is deeply golden and fish flakes easily with a fork, 2 to 3 minutes per side.
In a medium bowl, toss avocado, tomato, jalapeño, and cilantro. Add oil and lime juice and season with salt and pepper. 
Serve tilapia topped with avocado salsa.

 

For the Cannoli Shells

2

large egg whites

1/3

cup

sugar

1

tablespoon

canola oil

1

tablespoon

butter

, melted

1

teaspoon

pure vanilla extract

1/3

cup

all-purpose flour

For the Creamy Ricotta Filling

Instructions

Preheat oven to 375.

Lightly grease two baking sheets with baking spray; set aside.

In a medium-size bowl whisk together the egg whites, sugar, canola oil, melted butter, and vanilla. Whisk until thoroughly combined.

Add in flour and continue to whisk until smooth, and no lumps appear.

Spoon 4 to 5 mounds of batter onto each baking sheet, using 3 teaspoons of batter for each.

With the back of the spoon, spread each cookie to about 4-inch diameter.

Space the cookies at least 2 inches apart.

Bake for 7 to 8 minutes, or until edges begin to brown.

Using an offset spatula, loosen cookies from baking sheet and shape into tube form. You can use a round metal utensil and wrap the cookies around that.

Set cookies seam-side down and let cool.

Prepare The Ricotta Filling

Place the heavy whipping cream in your mixer's bowl and beat on high until stiff peaks form; about 4 minutes.

Put the cream in the fridge until ready to use.

In a large mixing bowl beat together the ricotta cheese, cream cheese, powdered sugar, vanilla and orange zest until smooth and creamy.

Fold in the cream and chocolate chips. DO NOT MIX OR STIR - FOLD IT.

Spoon the filling into a pastry bag fitted with a wide round tip and pipe filling into cannoli shells. Serve immediately or keep in a cool, dry place until ready to use.

 

Cannoli with Creamy Ricotta

Recipe Courtesy of Diethood

https://diethood.com/cannoli-with-creamy-ricotta/

 

 

If you thought you had to give up cannolis just because you're trying to watch your calories, think again. The shells in this recipes are completely baked instead of partially fried like in classic versions. Make the shells on the smaller side and it'll feel like you're eating more than you actually are.
---
Orthodontic Myth Busters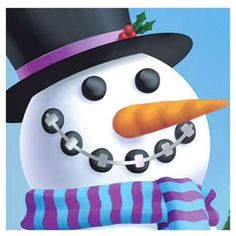 MYTH:
 Your braces can rust over time. 
FACT:
 Most people assume that when you combine metal and water, the metal will rust over time.
But that's NOT TRUE with the Damon System metal braces Sawrie Orthodontics uses!! 
Damon System metal braces are available in two materials, stainless steel or polycarbonate for exceptional strength and durability.
Rest assured that your braces are not going to rust!! 
---

Do you know someone who would like to be featured as one of our Sawrie Superstars?! 
If so, email Lindsay.sawrieortho@gmail.com!  
---
 From all of us, have a happy, healthy and wonderful 2020!

Established in 1970, Sawrie Orthodontics was started by Dr. Stephen Sawrie. Today, led by Board Certified Orthodontist, Dr. Daniel Sawrie, DDS, the Sawrie Orthodontics team continues the family tradition of top-notch orthodontic care for families in the Chattanooga area. We offer a wide range of treatment options to meet the needs and desires of each patient. 


SAWRIE ORTHODONTICS

| 1612 Gunbarrel Road, Suite 100 - Chattanooga, TN 37421 |
| 1229 Taft Highway - Signal Mountain, TN 37377 |
| Sawrieapptremind@gmail.com | 423-624-8217 |