Refer A Friend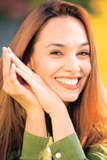 Thank you for showing your confidence in us through the referral of your friends!
Quick Links
Visit our web site
Email Us

!
Hello to all our loyal patients and families.
    We are happy to announce that our remodel of the dental office and treatment area is complete. Thank you to all of you for your patience during the remodel. We are excited to be in our new facility and even more excited to share it with you. We have the same quality caring team of Sheri and Michele keeping your teeth and gums healthy and sparkling. Carrie is the friendly person greeting you as you walk through the door and Vica and Dr. Fox continue to care for you and your dental needs. We have massaging chairs in each treatment room, refreshing warm face towelettes and hand treatments available.  Please feel free to stop in anytime to enjoy our homemade cookies and complementary beverage station along with a tour.
    We are in our third year of offering Botox and Juvederm fillers to our patients with great results and many repeat clients. Watch for an upcoming spa night in November for great specials on Botox. We invite you to bring your friends for a fun evening, tour our beautiful new office and enjoy appetizers and refreshments. We will be offering Botox appointments during this event so reserve your time now!
    Just a reminder we are now in the last 3 months of 2013 and your dental benefits for the year are coming to a close.  Please take advantage of your remaining tax free flex spending dollars and dental benefits as they do not carry over to the next year.  Call our office today for an appointment and mention this email to receive a $10 gift card to Target upon scheduling your recommended treatment with Dr. Fox.
See you soon,
Dr. Lanae Fox and Team
262-797-8303

Have a great day!
Fox Gentle Dentistry