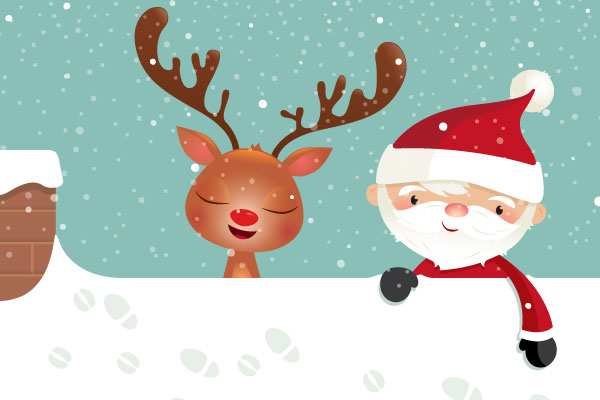 Happy Holidays from Sawrie Orthodontics!
December 2019
The Sawrie Orthodontics team's top priority is to provide patients with the highest quality orthodontic care in a family-based, gentle environment. We are at the forefront in orthodontic technical advances, utilizing the most efficient and cosmetically attractive appliances available. 
---
Check out our favorite holiday celebrations and activities! 
Dr. Daniel Sawrie, DDS,
Board Certified Orthodontist

 We usually try and go out to lunch on Christmas Eve day as a family and then walk around town to check out all of the Christmas decorations. It has become a special time for our family to spend together just the five of us. 

Cathy Forrester
Treatment Coordinator

The month of December is so much fun for me. During this busy month on each Sunday evening we begin to remember why we celebrate this special holiday, which is the birth of our Savior, by having a short activity with a Bible verse that takes us to the birth of Jesus our special gift.

 

Stephanie Middlebrooks
Patient Care Coordinator

On Christmas morning my family meets at my mom and dad's house and we do a Christmas breakfast.

Lori Otting
Clinical Supervisor

My favorite Christmas traditions are Christmas Eve service with my family at church, making Christmas cookies with the kids, taking a girls trip to see the nutcracker, and going to see the Christmas lights.

 

Katherine Hawkins
Central Sterilization Coordinator

My favorite Christmas tradition is going to my Mothers house every Christmas Eve with our whole family. We eat, sing, and we give one gag gift to each other. It's such a great time. We also have the tradition of buying gifts for others that might not get anything for Christmas. I've tried to make sure my three boys carry on this tradition every year.  

Jana Townson
Clinical Technician

My favorite thing to do at Christmas time is to go see the Rock City lights and decorate our house as a family.  

 

 

Nikki Satterfield
Clinical Technician

My favorite tradition is putting up all my Christmas decorations and turning off all the lights in my house, except for the Christmas lights, while watching How The Grinch Stole Christmas and drinking hot apple cider.  

Skyler Heyworth
Clinical Technician

My favorite Christmas tradition is going to see Christmas lights and watching The Polar Express on Christmas Eve night.
---
 Join us on Social Media! 
We love sharing our patient success stories, as well as promoting some awesome contests and fun giveaways! 
Get creative!! We're looking for someone to design the new Sawrie Orthodontics t-shirts!! It could be you- send in your best artwork to Lindsay.SawrieOrtho@gmail.com!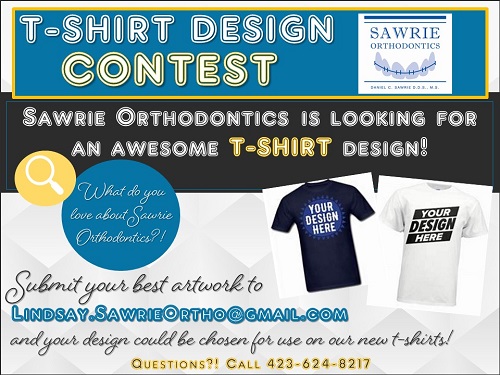 ---
We hope you try a few holiday recipes that everyone is sure to love!! It's the perfect time of the year to spend in the kitchen cooking for your friends and family. Enjoy!!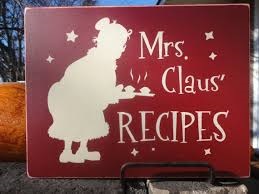 Clone of a Cinnabon

Recipe Courtesy of All Recipes

https://www.allrecipes.com/recipe/20156/clone-of-a-cinnabon/?internalSource=streams&referringId=948&
referringContentType
=Recipe%20Hub&clickId=st_trending_s

Ingredients:

 

Directions: 

Place ingredients in the pan of the bread machine in the order recommended by the manufacturer. Select dough cycle; press Start.

After the dough has doubled in size turn it out onto a lightly floured surface, cover and let rest for 10 minutes. In a small bowl, combine brown sugar and cinnamon.

Roll dough into a 16x21-inch rectangle. Spread dough with 1/3 cup butter and sprinkle evenly with sugar/cinnamon mixture. Roll up dough and cut into 12 rolls. Place rolls in a lightly greased 9x13 inch baking pan. Cover and let rise until nearly doubled, about 30 minutes. Meanwhile, preheat oven to 400 degrees F (200 degrees C).

Bake rolls in preheated oven until golden brown, about 15 minutes. While rolls are baking, beat together cream cheese, 1/4 cup butter, confectioners' sugar, vanilla extract and salt. Spread frosting on warm rolls before serving.

Candy Cane Cocoa

Recipe Courtesy of All Recipes

https://www.allrecipes.com/recipe/9258/
candy-cane-cocoa/?internalSource=staff%
20pick&referringId=
948&referringContentType=Recipe%20Hub

Ingredients: 

In a saucepan, heat milk until hot, but not boiling. Whisk in the chocolate and the crushed peppermint candies until melted and smooth. Pour hot cocoa into four mugs, and garnish with whipped cream. Serve each with a candy cane stirring stick.

 

Festive Guacamole Appetizers

Recipe Courtesy of Taste of Home

https://www.tasteofhome.com/recipes/festive-guacamole-appetizers/

Ingredients

2 tubes (8 ounces each) refrigerated




seamless crescent dough sheet

1-1/2 teaspoons taco seasoning, divided

20 pretzel sticks, broken in half

4 ounces cream cheese, softened

1 cup guacamole

2 medium sweet yellow peppers

1 medium sweet red pepper

1 medium green pepper

Chopped fresh cilantro, optional

Directions

Preheat oven to 375°. On an ungreased baking sheet, unroll one tube of crescent dough and press into a 13x8-in. rectangle. Prick with a fork; sprinkle with 3/4 teaspoon taco seasoning. Repeat with remaining dough and seasoning.

Bake until golden brown, 10-12 minutes. Transfer to wire racks to cool completely.

Cut each rectangle crosswise to make 4 strips (about 8x4-in.). For trees, cut each strip into 5 triangles, reserving scraps at each end for another use. For trunks, insert a pretzel piece into the base of each triangle.

Beat cream cheese and guacamole until smooth; spread over trees. Halve and seed peppers. Cut 40 stars from yellow peppers using a 3/4-in. star-shaped cookie cutter. Dice and julienne remaining peppers for tree decorations. Decorate trees with pepper pieces and, if desired, cilantro. Refrigerate until serving.

Chocolate Cheesecake Santa Hats

Recipe Courtesy of Joanna Cismaru

For the Crust

1

 

cup

 

Oreo cookies *

 

crushed

2

 

tbsp

 

butter

 

unsalted, melted

For Cheesecake

16

 

oz

 

cream cheese

 

at room temperature

2/3

 

cup brown sugar 

packed

2

 

eggs

 

at room temperature

1/4

 

cup

 

sour cream

1 1/2

 

tsp instant coffee

 

dissolved in 2 tsp water

1/4

 

tsp

 

salt

 

fine grain

1

 

tsp vanilla extract

2

 

tbsp cocoa powder

 

unsweetened

6

 

oz

 

bittersweet chocolate

 

melted and cooled to just warm

1

 

cup cool whip

 

or whipped cream

12

 

strawberries

Preheat the oven to 350 F degrees.

In a bowl mix together the oreo cookie crumbs with the butter. Divide the mixture equally into each cup in the pan and press down. Bake for 7 minutes. **

Reduce heat to 300 F degrees.

Add the cream cheese and brown sugar to the bowl of your mixer and mix until smooth for about 3 minutes. Add the eggs and continue mixing.

Add the sour cream, instant coffee, salt, vanilla extract, cocoa powder and melted chocolate to the mixer and mix until smooth. Do not over mix since over mixing can cause the cheesecakes to crack.

Spoon cheesecake batter into each cup and fill to the top. There should be enough batter for all 12 cups. If you have any leftover batter, I usually just bake it in little ramekins, makes for a great dessert.

Bake for 15 to 18 minutes. Remove the pan from the oven and let the cheesecakes cool completely before removing them from the pan. Refrigerate the cheesecakes for a couple hours so that they set properly.

Top each cheesecake with cool whip. I used a piping bag to pipe the cool whip easier. You could also use a plastic bag instead of a piping bag. Top the cheesecakes with a strawberry then pipe a bit of cool whip on each strawberry tip.

Refrigerate until ready to serve.

 

Let these Chocolate Cheesecake Santa Hats take you on a taste bud adventure of rich and decadent double chocolate cheesecake bites topped with whipped cream and strawberries. 
---
Orthodontic Myth Busters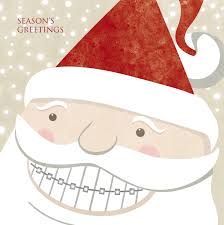 MYTH:
If my braces are really tight, my treatment time will be much faster! 
FACT:
Some patients may think that if their Orthodontist increases the tightness, it can decrease the time they wear their braces, but that is simply not true! 
Patients will have tightenings during treatment, but at a safe pace. If braces are too tight, it can cause unnecessary force that could damage your teeth and the surrounding tissue. 
That's why it's so important to see your orthodontist at scheduled intervals to ensure your teeth are moving at an appropriate pace, creating a beautiful and lasting smile in the long run! 
---

Do you know someone who would like to be featured as one of our Sawrie Superstars?! 
If so, email Lindsay.sawrieortho@gmail.com!  
---

Sawrie Orthodontics is proud to offer Damon braces! Call us today and see what a difference Damon braces can make for your smile and treatment plan...what better present could you give yourself or a loved one this holiday season than a beautiful smile!?!?
---

Whether you're decking the halls, trimming trees or caroling with your neighbors here are some Christmas tips for you!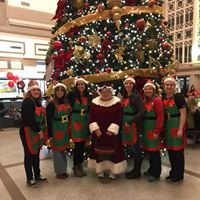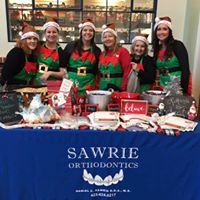 Top 10 Holiday Tips
10.

A Handwritten Card
 

9.

A Smile
Go the extra mile and take the time to write and mail a handwritten note for the season's greetings. It's a nice change of pace - and everyone reads the contents of an envelope with a handwritten address.
 
With everyone frenzied and rushed, it's nice to pause for a breather. "Some people are too tired to give you a smile. Give them one of yours, as none needs a smile so much as he who has no more to give." ~Author Unknown
8. Something Warm and Toasty
Whip up a batch of cookies, a couple of cups of cocoa or even gourmet coffee (in takeaway cups or mix pouches to take home). Everyone loves the idea of a white Christmas... even if you are in sunny California.
7.

Something Sweet
 

6.

Your Traditions
Trim your tree with candy canes or gingerbread men and give one away when someone looks they could use a bit of holiday cheer.
 
Do you sing O Tannenbaum in German at home? Have a killer recipe for Panettone? Write out the words to a traditional carol or your grandmother's recipe and share it with your friend, colleague or customer.
5. Display the Cards

Getting season's greeting from friends and family? Have them out in the open. They're a great conversation starter, and always make people smile.
4. A Few Tunes

Make a playlist and share your favorite songs in a blog post or email (why not both?). You can also ask on your social networks and give an iTunes gift card to a lucky winner.
3.

Christmas Tree Ornament
 

2.

A Potted Plant
With your brand, or with a discreet signature, Christmas tree ornaments can add a bit of whimsy to austere business relationships.
 
After Christmas, are you really going to need 15 poinsettias? As Christmas approaches, start giving them out to your top customers. You'll be making them happy, and giving good homes to the beautiful Holiday plants.
1. Nog

It comes once a year, and whether spiked with rum or not, Egg Nog is always a treat. There are also great egg-less and soy versions for the vegans, vegetarians and lactose intolerant.
Wishing you and your loved ones a blessed holiday season from everyone at 
Sawrie Orthodontics!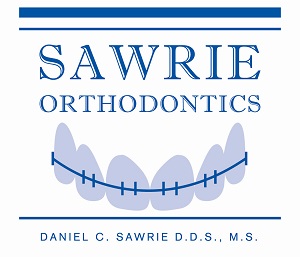 Established in 1970, Sawrie Orthodontics was started by Dr. Stephen Sawrie. Today, led by Board Certified Orthodontist, Dr. Daniel Sawrie, DDS, the Sawrie Orthodontics team continues the family tradition of top-notch orthodontic care for families in the Chattanooga area. We offer a wide range of treatment options to meet the needs and desires of each patient. 
SAWRIE ORTHODONTICS
| 1612 Gunbarrel Road, Suite 100 - Chattanooga, TN 37421 |
| 1229 Taft Highway - Signal Mountain, TN 37377 |
| Sawrieapptremind@gmail.com | 423-624-8217 |