All Summer, Bring a Friend and SAVE
Throughout the months of June and July, bring a friend that is NEW to our practice for injectables and SAVE BIG! You both can receive $40 off your Botox (min. 20 units) or Dysport (min. 60 units) treatment and $100 off your fillers (Juvederm or Restylane family of fillers). Our Nurse Practitioner Linda has extended hours until 8pm week nights and Saturday appointments available!
---
Say Good Bye to Summer Squints!
Summer fun times include in a whole lot of squinting from the sun, even with sun glasses! Squinting contributes to both the severity and onset of crow's feet wrinkles and forehead lines. Prevention is key!!! Neurotoxins like Botox and Dysport are used to prevent lines and wrinkles in patients of ALL ages.
Our advice this Summer: Don't wait until you have defined lines around your eyes and forehead! After wrinkles are established in the skin from years of repetitive muscle movement, they are much harder to soften. Start prevention NOW before major aging starts to avoid needing A LOT more in the future! 
---
Go Make Up FREE this Summer!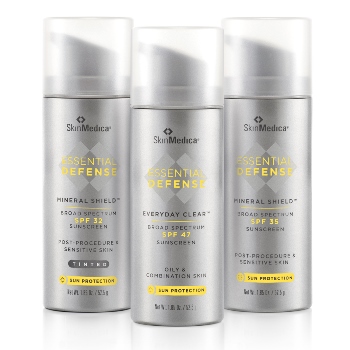 Wearing heavy foundation in the heat and humidity of Summer isn't fun. The best option? Get your skin fresh, clear and healthy and forgo that heavy foundation! No matter your age or skin type, Retinol and Broad Spectrum SPF are must-haves for everyone, every day! These are your basic building blocks to tackle pretty much every skin issue. If you want to get serious about your skin this year, using these two products is a must! And drug store and department store brands just don't cut it. To effectively repair and protect, we recommend only PROVEN clinical skincare products like:
SkinMedia Retinol Complex and Essential Defense Mineral Defense
available in office or free 2 day shipping online.
---
This Summer It's Your Turn Teachers!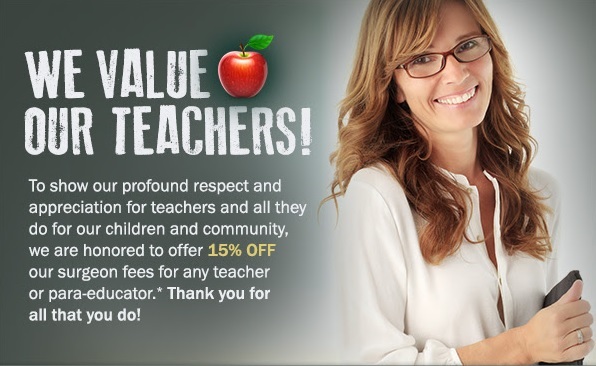 June and July are prime months for our educator friends to get in for their surgeries! We are grateful for the teachers who have impacted our lives and continue to influence our community's children in a powerful way each day. To show our appreciation, we're offering 15% off their surgeries this Summer!
Want to show a teacher you know some love? Forward them this offer! You'll receive a $50 gift certificate for yourself when they have surgery!
*A valid school faculty ID is required. Surgery must be completed by 8/30/2019.
---