Microdermabrasion $150 (Retail $250)
This is a skin revitalizing exfoliation treatment that uses an aluminum oxide crystalized diamond tip wand to vacuum all the dead skin cells on the outer layer of the skin away. 
Add one of the following to your Microdermabrasion: 
SKIN BETTER SCIENCE PEEL $70
This is the perfect combo for creating a natural glow, leaving the skin with a smoother texture, while promoting the growth of healthy new skin cells.
Skin Type Indications: Improves overall tone and texture of the skin with mild photodamage.
CIRCADIA RED TEA MASK $25
This unique blend of powerful extracts is designed to infuse the skin with essential antioxidants, vitamins and minerals while delivering hydration. This unique kaolin clay-base mask also assists in detoxifying and purifying the skin.
Skin Type Indications: Aging and dehydrated skin types
CIRCADIA GREEN TEA MASK $25
This clay-based mask is designed to pull up impurities, remove keratin buildup and detoxify the skin while providing anti-inflammatory & antioxidant support.
Skin Type Indications: Mature, excessive keratinization and/or blemishes.
HYDROJELLY MASK $35
Provides multiple benefits to your skin such as hydration, smoothing, moisture retention, cleansing, toning and reducing inflammation.  Customized to your skin's needs. Also helps to form collagen and elastin to keep the skin looking younger and more supple.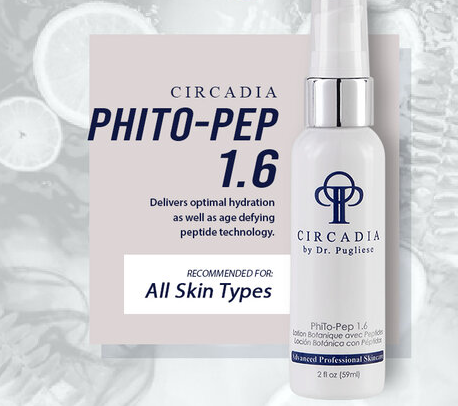 $40 (RETAIL $55)