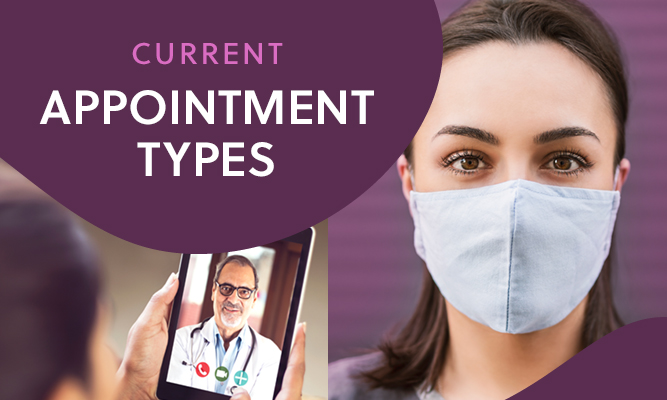 Dear :
With the rapidly changing COVID-19 environment we wanted to take a moment to remind you of the various appointment types we are now offering. Please choose what works best for you. We strive to give you the best and safest care possible.
I Care Eye Care

Growing exponentially in a rapidly evolving healthcare landscape, convenient virtual services keep our community safe while providing the quality care of traditional in-person visits.


Telehealth Video


We are able to accept new patients and see existing patients through telehealth visits. These visits use secure video methods so all of your healthcare information is kept private.


Phone/Text Virtual Check-in
A brief (10 mins or less) virtual check-in with your physician. Virtual check-in services are available over the phone or through text.


Telephone
We are also offering services over the phone for those with unreliable internet or simply prefer it.

Officials have notified us that it's safe to reopen. We believe strongly in erring on the side of caution, so we have implemented the following safety measures for in-person visits.


Screening
Paperless pre-visit screenings


Temperature checks outside upon arrival

COVID-19 symptomatic patients will be rescheduled

High risk patients asked to use virtual services

Past COVID-19 positive patients & staff must show all clear notes before entering
Waiting Room
Waiting room is closed to ensure safety


Upon arrival patients call/text front desk

Patients wait in cars or on socially distant lines
In-Office
Staggered appointments to limit volume & density

Only patients & max 1 caregiver are allowed in

Office closed to non-staff & patients

Social distancing in-office whenever possible

Reading materials & toys have been removed
Hygiene & Cleaning
Digital check-in tools ~ no clipboards & pens!

Contactless payment methods ~ no money!

Common areas are cleaned routinely

Treatment rooms & equipment cleaned before & after each use

Roving staff disinfecting high-touch areas

Staff using masks & Personal Protective Equipment (PPE)

Face coverings on patients at all possible times

Patients & staff hand-sanitizing at entry, etc.


As the situation changes, so shall we. We appreciate you understanding the changes we have had to make to our business. The health of our patients, staff and community are our main priority.
Please call us at 201-465-2115 or click below to visit us virtually or in-person.


I Care Eye Care
17 South Summit St
Tenafly, New Jersey 07670
201-465-2115