Dear
As November is TMJ Awareness Month and close to year end, we want to remind you of this disorder and share a few helpful reminders and updates. 
TMJ Awareness Month 
November is National TMJ Awareness Month! If you know of anyone suffering from these symptoms listed below, we are happy to meet them for a consultation.  As a THANK YOU to you for helping us spread the word, you will receive a $95 credit on your account!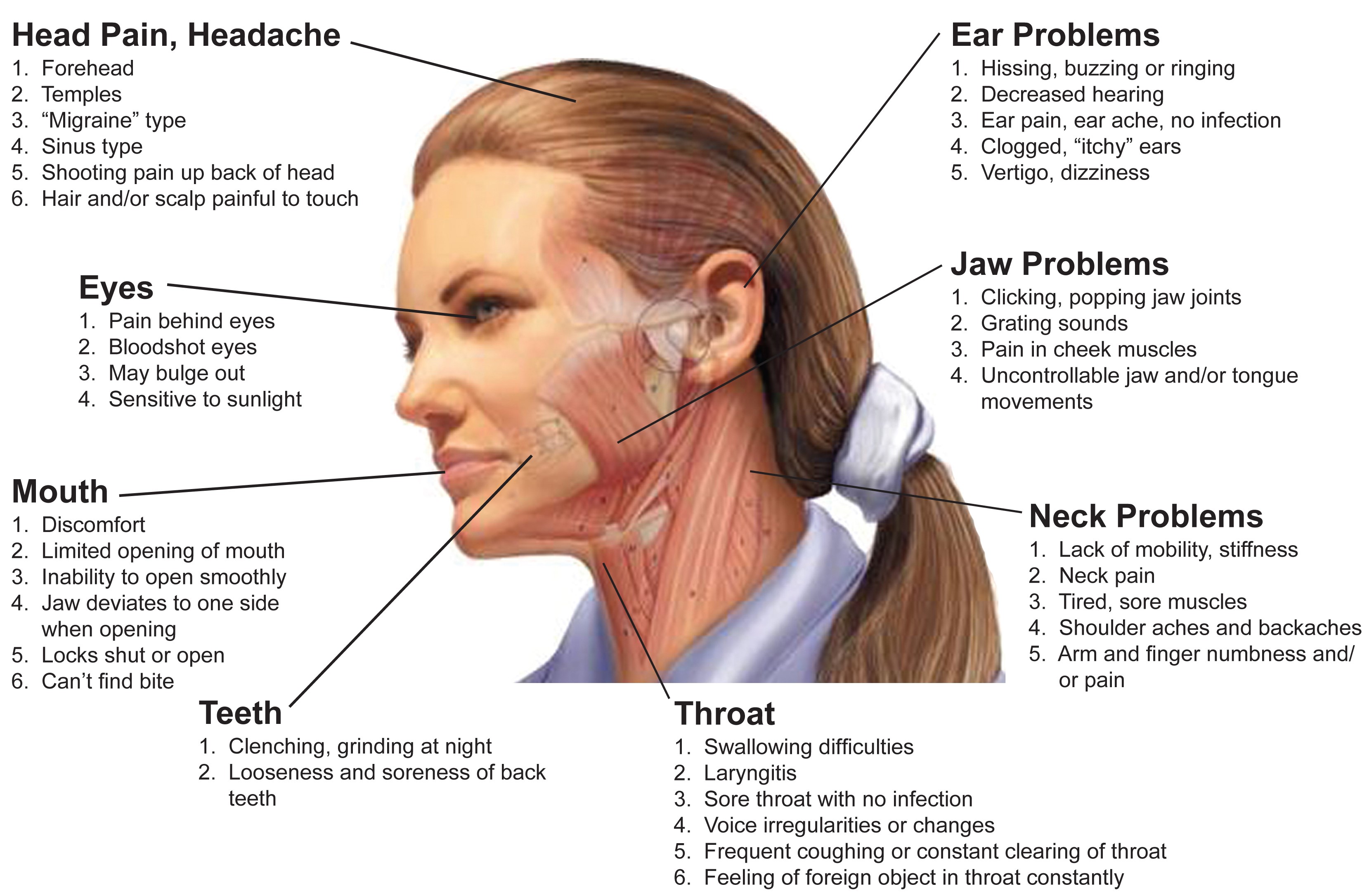 What is TMJ Disorder or TMD?
This is a disorder about the articular discs that cover the condyles (top of the jaw bone). When the above symptoms present, the disc is usually displaced and no longer protecting the condyles when a person opens or closes his or her mouth. These little dics are critical in helping a person avoid pain or discomfort in the jaw joint area and in turn the rest of the body. This is the month to pass the word along and help rectify a poorly understood condition. 
Related Blogs:

How TMD Effects Kids and Adults

Request Appointment

Year End Check List:

Call Us to resubmit any missing claims. There is only a 360 day window from date of seervice to submit.

Enter Our November Give-A-Way All You Need To Do Is:

Your name will be entered into the month end drawing. Do all three and your name will be entered in the drawing  5 TIMES!